Woodland Mobile Truck Repair
Woodland Mobile Truck Repair – Truck Repair Services – Woodland, CA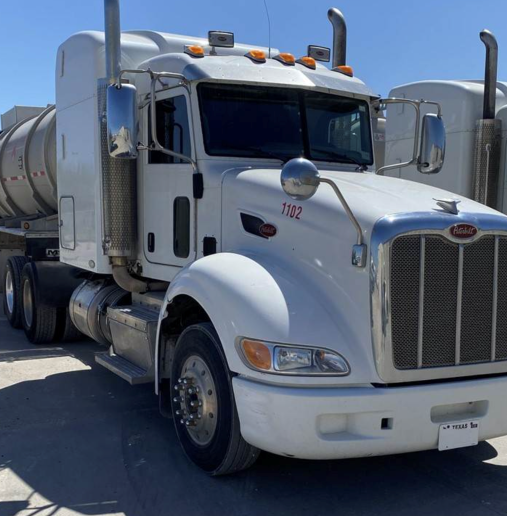 If you're looking for a reliable and professional truck repair service, Woodland Mobile Truck Repair is a perfect choice. We offer comprehensive truck repair services, from minor repairs to major overhauls, and we have a team of experienced technicians who can handle any job. We also use only high-quality parts and components in our repairs, so you can be sure your truck will be in good hands.
Contact us today at 530-771-6533 to learn more about our truck repair services or to schedule a consultation. We look forward to serving you!
About Woodland Mobile Truck Repair
At Woodland Mobile Truck Repair, we believe that actions speak louder than words. We're confident in our abilities and think you'll be impressed too. Other companies might not treat you as well as we do–we see our clients more like friends. If you need fleet maintenance or engine repair, just give us a call. We know it's tough finding a company you can trust but hopefully, after working with us, your search will be over.
While some companies only care about making a quick profit, we pride ourselves on being different. We're a team of passionate workers who love what we do, and it shows in the quality of our workmanship. So if you ever need truck repairs, don't hesitate to call us. We'll be happy to help out, and we'll get your vehicle back up and running in no time.
Woodland Mobile Truck Repair: (530) 771-6533.
Woodland Mobile Truck Repair Services
City Machinery
No one understands better than us how important it is for your truck to be dependable. That's why we do everything in our power to make sure you're getting the best service possible, whether that means preventive maintenance or something as crucial as transmission repair. And don't worry–if it's not on this list, we still probably have you covered anyway.
Just some of the vehicles we've worked on include:
Bulldozers

Garbage trucks

Dump trucks

Pavers
If there's a problem with one of your big rigs, just give us a call at (530) 771-6533. Before you know it one of our trucks will be on the way.
Farm Equipment
We understand how hard farmers work and the dedication they put into their profession. This is why we want to help by offering a variety of services that will keep your farm equipment running smoothly. Whether you need preventative maintenance, engine repairs, or something as simple as a tune-up–our team can do it all. So you can focus on what's important: being a great farmer.
We, not only service combines, tractors, and planters–but we're mobile! So if you have a problem that needs fixing, give us a call at (530) 771-6533. We'll come to you with our truck fully equipped to handle any job big or small.
Semi Tractor-Trailer Repair
If you're looking for quality service for your over-the-road truck, look no further than us. Our mechanics are fully certified to work on all makes and models of trucks, including Mack, Volvo, Kenworth, and International. With 20 years of combined experience in the field, you can trust that your truck is in good hands when it's with us.
Some of the services we offer include:
Preventative maintenance

Brake Service

Engine repair

Transmission repair

Electrical service
And a whole lot more. We also offer 24/7 emergency roadside assistance for those tough times when your truck unexpectedly breaks down.
Own a whole fleet of trucks? Our full fleet service includes a checklist that we go through on every visit to make sure those unexpected breakdowns are very few and far between. Our boys know the ropes of this business and we're not about to disappoint you. Give us a call at (530) 771-6533.
Brake Service
Properly functioning brakes are crucial for the safety of you and your truck, so we make sure to fix any issues before they become a problem. After all, that's what the brakes are for–stopping. The accelerator is for making the truck go.
We offer:
Parking brake adjustment

Brake rotor resurfacing or replacement

Brake line repair or replacement

Brake pad replacement

ABS (anti-lock brake system) diagnosis and repair
Your safety is our number one priority, so you can rest assured we'll do a thorough job. Whip out your phone and dial our number (530) 771-6533.
Engine Diagnostics and Repair
Although engine diagnosis and repair is a service that every mobile truck company offers, what sets us apart is our proven track record of success. When you call at (530) 771-6533, ask us about it!
Bad engine performance can show up in many different ways: decreased power on the road, rough starts, misfiring cylinders, or using more fuel than normal. But don't worry–these aren't problems that we can't solve. We're happy to help get your engine running smoothly again. We do things like:
Sensor module replacement

Air/fuel mixture adjustment

Turbocharger replacement

Gasket replacement

Throttle body repair or replacement

Fans, belts, and hoses
In addition, our mechanics are highly trained and use the latest technology to make sure your engine is running as smoothly as possible.
Transmission Repair
Not only is a failing transmission incredibly annoying, it always seems to happen at the worst time possible. However, you can breathe easy knowing that our qualified mechanics will have your car running like new again in no time. We use strictly computerized diagnostic tools so that we catch any problem before it has a chance to become serious. Do you need transmission work but don't know where to go? Look no further! We offer a variety of services on clutch packs, gear sets, brake bands, output shafts, and any other part that might require some attention. We want you to sit back and relax while we take care of everything–before long, you'll be driving a truck smoother than ever. Dial (530) 771-6533 today!
Trailers
We don't miss a beat when it comes to trailers. Conestogas, curtainsiders, reefers, flatbeds, hotshots, and just about every other kind of trailer that needs repairs…well, we can do it.
With decades of combined experience, our mechanics can do just about anything. We offer a wide range of services, including:
Welding

Hitch repair

Coupler repair or replacement

Trailer brake service

Wiring repair or replacement

Trailer axle repair or replacement
And much more. So if you need some trailer repairs, give us a call at (530) 771-6533!
We also do electrical and suspension work, along with painting touch-ups and light body repair. You're covered here with our team.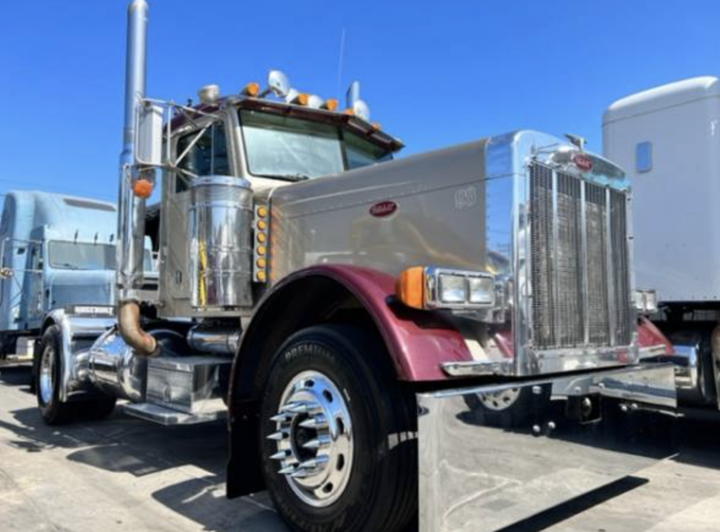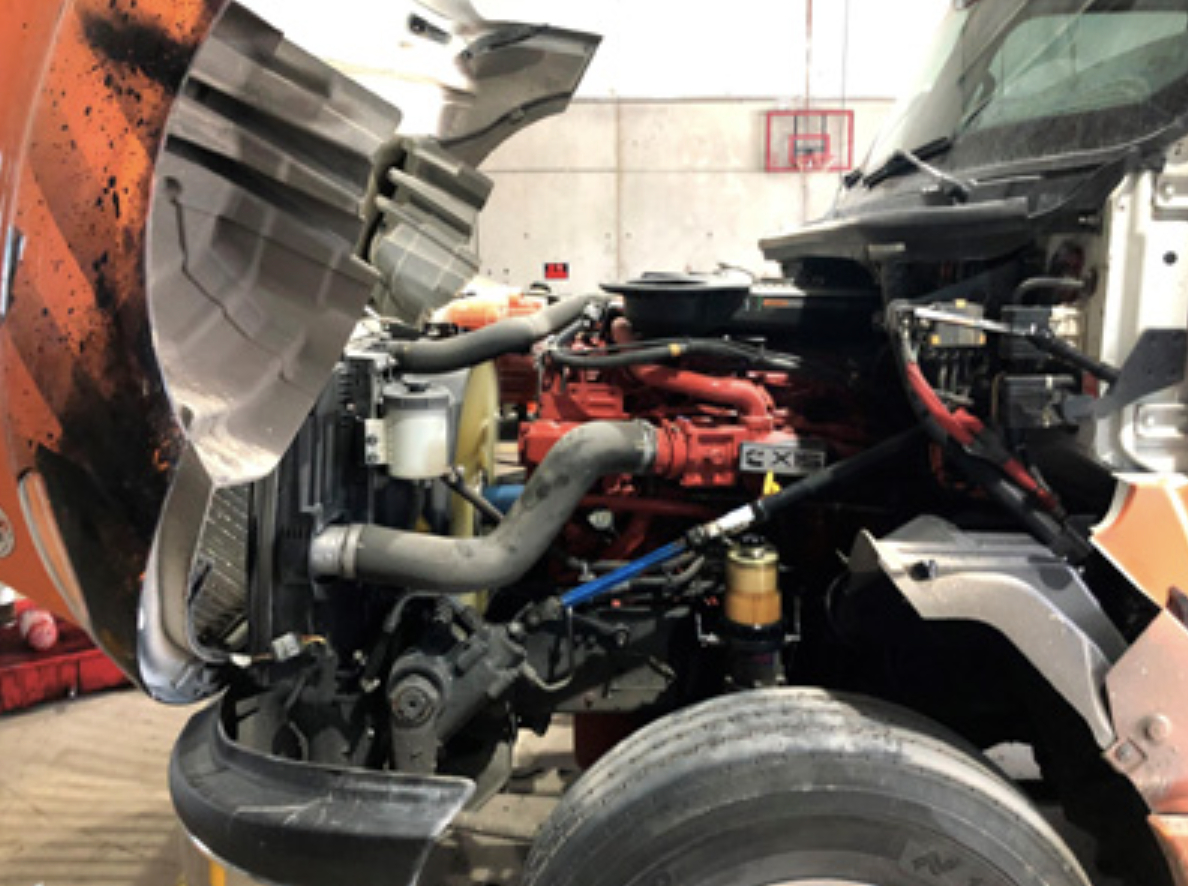 Contact Us Today!
When it comes to keeping your truck running smoothly, trust the experts at Woodland Mobile Truck Repair. Our experienced technicians are available 24/7 and can quickly address any issue you might have with your vehicle. We're committed to providing fast turnaround times and a quality repair job that guarantees satisfaction. Our competitive rates also mean you won't have to worry about overspending on repairs. So don't wait—get in touch with Woodland Mobile Truck Repair today for all your mobile truck repair needs!
Don't delay, call today. We're easy to reach at (530) 771-6533.